Easy API connection.
The Busbud API lets you seamlessly add bus ticket search and booking to your travel site or platform. Get access to top operators in Europe, North America and South America.

In recent years, we've seen increased interest among our users for low-cost flights, hinting at the need for more budget options on our site. We're excited to add bus tickets and appeal to these value-sensitive consumers.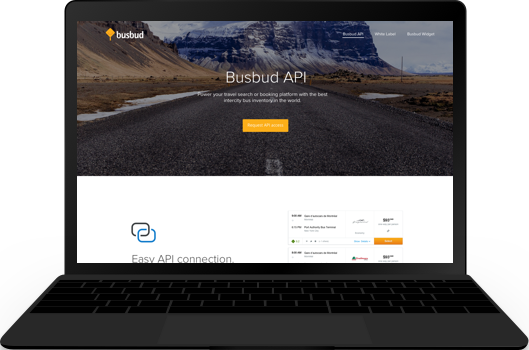 Reliable and efficient.
– Easy to get started
– Simple and well documented
– Largest bus routes inventory in the world
– Super fast search speed and same results as Busbud.com
– Built with modern web technologies (REST, JSON, etc…)